Cabrales: Cabrales, the Spanish blue cheese, is known. Cabrales is a sharp and tangy cheese made from cows' milk, sheep's milk, or goats' milk, depending on the season. Cabrales is aged in controlled climate conditions for between two and six months. This allows penicillium mold growth, creating blue-greenish veins throughout.
Iberico: Iberico is similar to Manchego. It's made from a combination of goat's, cow's, and sheep's dairy. Amazing Iberico cheese is a mild, hard cheese with a grassy flavor.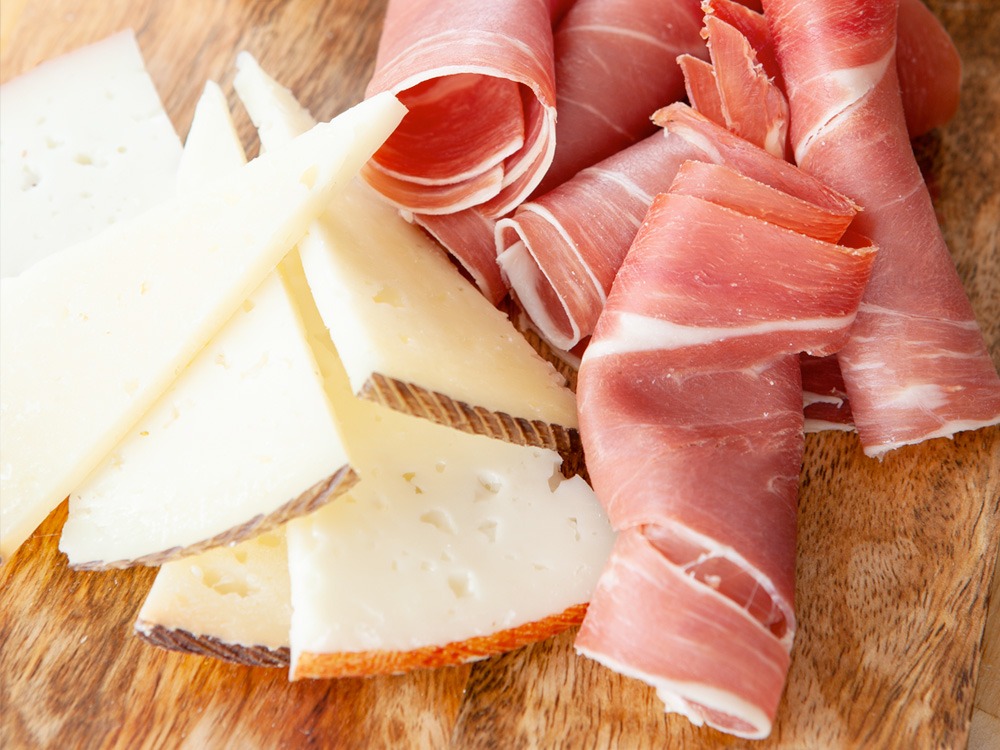 Image Source: Google
Ibores: Ibores is a raw goat milk cheese made in Spain's Extradamura region. It gains sharpness over its two-month-long aging process. This salty, tangy cheese is rubbed in a mixture of olive oil and sweet paprika.
Idiazabal: Idiazabal, an unpasteurized sheep's milk cheese with an inedible crust, is called Idiazabal. Idiazabal is a classic Spanish Pyrenees shepherd's cheese. It can be either unsmoked or smoked and has a sharp, salty flavor.
Manchego: Manchego is the most well-known Spanish Cheese. It is made from 100% sheep's milk in the La Mancha region, Central Spain. Manchego is made from Manchega sheep and can be aged for up to two years. It has small holes in its texture.
Officially known as Queso Manchego (DO), Manchego is protected by Spain's regulatory classification system Designation of Origin (DO). This regulates the quality and geographic origin of the cheese.
Murcia al Vino: This goat's milk cheese, made in Spain's Murcia region, is aged in red wine. It has a deep burgundy color, a floral aroma, and a buttery taste.
Tetilla: Made from Galicia, Spain, Tetilla has a shape that resembles a woman's breast. Tetilla Spanish Cheese is semi-soft, creamy cow's milk cheese with hints of lemon and herbs.